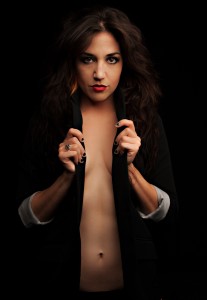 On Glamour Photography with Ariston Collander (Video)
At GlamourCon #52 in Southern California, I had a chance to discuss the topic of glamour photography with Ariston Collander — a Photographer with a passion (and talent) for making sexy photos of beautiful women.
Along with discussion about gear and technique, we discuss the stigma that surrounds this genre of photography, and the stereotypes that some people apply to Photographers who enjoy taking photos of beautiful women.
Note, you may recall the audio of this interview from TWiP episode 227.
You can check out Ariston's work on his website, or his 500px.com page, or just follow him on Google+.