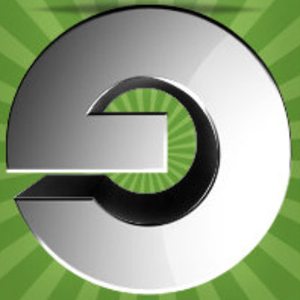 TWiP #167 – Death by Groupon
On this episode of TWiP, iStock Photo makes some changes, a photographer learns how Groupon can easily be Mob-on, and architectural photography Jeffrey Totaro joins the team.
Hosts: Frederick Van Johnson, Syl Arena, and Jeffrey Totaro
NEWS & DISCUSSION
Special Guest Jeffrey Totaro Joins the TWiP Crew
Jeffrey discusses his experiences as an architectural photographer after a career in architecture and structural engineering. Highlighting the challenges of shooting exclusively on medium format cameras, the team looks at how various tools are used to capture the light.
iStock Angers Contributors With New Royalty Formula
After announcing changes to the royalty structure a number of contributors expressed outrage over the potential financial repercussions to their businesses. Hopefully in an upcoming episode of TWiP Rich Legg or Nicole Young can join in to share their thoughts on recent changes with iStockphoto.
Photographer Accused of Fraud via Groupon
Atlanta photographer Dana Dawes posts a deal that was too good to be true through the bargain website Groupon. As the story unfolded several allegations of stolen images and the inability to schedule 1000+ clients in a reasonable time frame led to the cancellation of the deal. More information about the photographers involved is available at Dana Dawes Photography and Tanya Shields Photography, along with all the drama direct from the Groupon posting.
Egyptian Newspaper Doctors Peace Talk Photo
An Egyptian newspaper manipulates an image from the Mideast Peace Talks so that Egyptian president Hosni Mubarak walked in front of other diplomats. This story questions both the ethical and technical approaches to digital image manipulation by news agencies.
Source PDN Pulse
LISTENER QUESTIONS
QUESTION #1: From Sassamatt: I have been looking into migrating from my Nikon half sensor to a full sensor, and looking at the samples to see how the quality would improve. I can see no difference between the pixelation point on the half (D80) or full sensor (D700). They appear to be the same! How can this be?
Syl: The larger the sensor the shallower depth of field will be. Technical issues aside, don't look for more pixels look for better pixels.
Jeffrey: The effective field of view can be a major factor for choosing between crop and full frame sensors depending on the subjects you're shooting.
PICKS OF THE WEEK
WRAP UP
Follow us on www.twitter.com/ThisWeekInPhoto
Join the Flickr critique group. You can also join our Facebook group.
Frederick Van Johnson – www.frederickvan.com and www.twitter.com/frederickvan
Syl Arena – www.speedliting.com and www.twitter.com/syl_arena
Jeffrey Totaro – www.jeffreytotaro.com and www.twitter.com/jeffreytotaro
CREDITS
TWiP is brought to you by SquareSpace – the fast and easy way to publish a high-quality web site or blog. For a free trial and 10% off your new account, go to – Squarespace.com/twip, offer code TWiP. Be sure to check out the brand new Flickr, Facebook, and Twitter widgets that are now available. Check out www.squarespace.com/examples to see some great sites create with SquareSpace.
TWiP is also sponsored by Audible.com, the leading provider in spoken word entertainment. Audible has over 75,000 titles to choose from to be downloaded and played back anywhere. Visit Audiblepodcast.com/twip for a free audiobook of your choice. This week's picks from Frederick: KaChing by Joel Comm, Jeffrey: The Great Bridge by David McCullough and Havana Nocturne by T.J. English, and Syl: The Mercury Visions of Louis Daguerre by Dominic Smith.
Producer: Suzanne Llewellyn
Bandwidth provided by Cachefly. Intro Music by Scott Cannizzaro